Why Your Business Needs a Blog
Do people even read blogs anymore?
The answer is yes! Over the last ten years, the blogging landscape has changed dramatically. In fact, you likely read more blog articles now than ever before. Most content suggested by search engines consists of blogs or articles written by individuals and companies across a variety of industries.
Here are some interesting statistics from the blogging experts at blogtyrant.com:
77% of Internet users are still reading blog articles.
Internet users spend 3x more time on blogs than they do in email.
Blogs are among the most shared content online.
Blogs are rated the 5th most trusted source for accurate online information.
60% of people purchase a product after reading a blog about it.
Businesses that blog can expect 126% higher lead growth than a non-blogging business.
While these stats are super cool, why should your business start a blog in the first place? From enhancing your search engine visibility to improving company messaging, here are a few reasons why you might want to consider starting a blog for your business.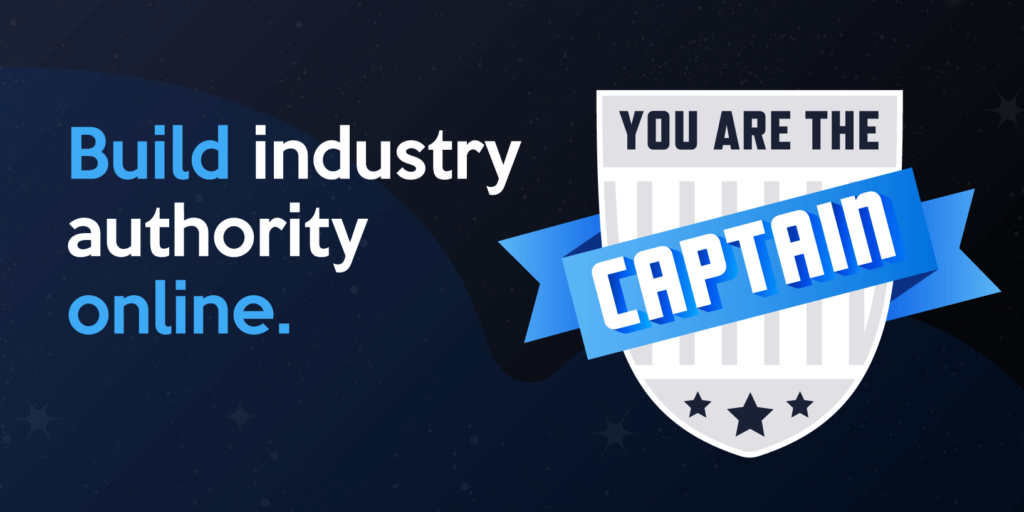 You'll build authority in your industry.
Are you a niche business just getting started in a small community? Or maybe you've been running a well-known company for many years?
You should consider yourself a ✨professional✨ in your industry! Blogging is the perfect way to demonstrate your expertise and knowledge in your field. A good way to do this is by sharing relevant articles and information with your online audience. Here are a few ideas:
How-To Articles
News and Trends
Guides & eBooks
Original Research
Start writing blog posts with a 'helping first' attitude and use this to develop trust and confidence with your customer base over time. Loyal customers are the ones that trust your company the most, and they will always come back as repeat buyers or will leave positive and honest reviews.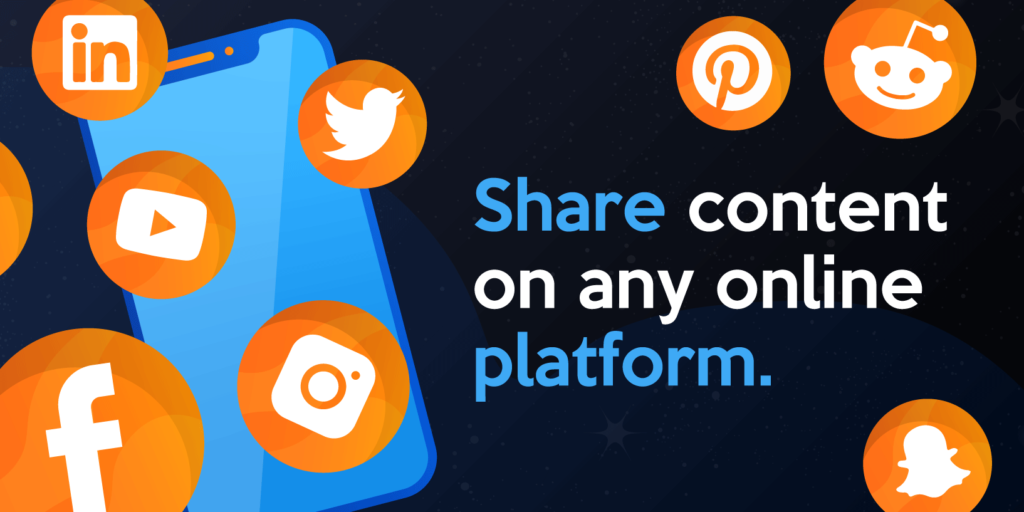 You can share blogs almost anywhere online.
Blogs are long-term investments. The return on investment isn't instantaneous and it can take a few weeks or months to start seeing any traffic. But unlike paid marketing campaigns, they don't disappear when your budget runs out.
Blogs overall have a large impact as a marketing channel. They can be shared almost anywhere, anytime, and with proper SEO utilization, they can easily appear for niche and local search rankings. Here some examples of where you can share your content for maximum visibility:
Reddit
LinkedIn Articles
Emails
Twitter
Facebook
Pinterest
They also appear in search engine results! What's not to love about that?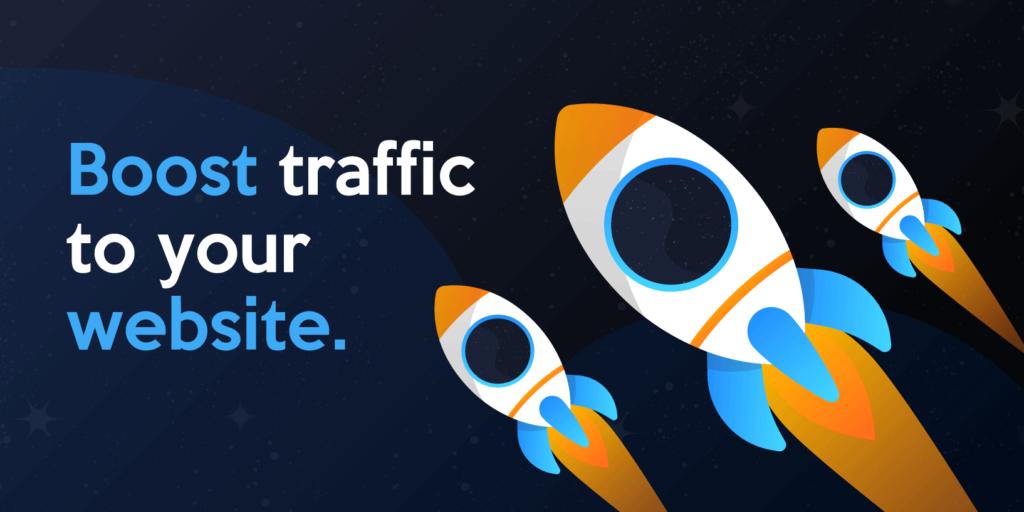 You'll boost your organic website traffic.
A blog gives your audience another reason to visit your website. When you know what kind of content your audience wants, they'll keep coming back! After you've shared your articles on social media platforms, traffic will continuously flow from those sources.
From an SEO standpoint, well-optimized content is extremely valuable. If your blog posts are well written, have appropriate keyword saturation, and show up on Google search results, you'll receive organic traffic from Google searches increasing the quality of your website. When that happens, your search engine ranking will increase.
Updating your website sporadically with blog posts and articles related to your business is a favorable practice Google approves of (one of the best, actually!). Paid digital marketing tools can only get the online presence so far; the fact of the matter is users trust and click on organic search results more than paid search results.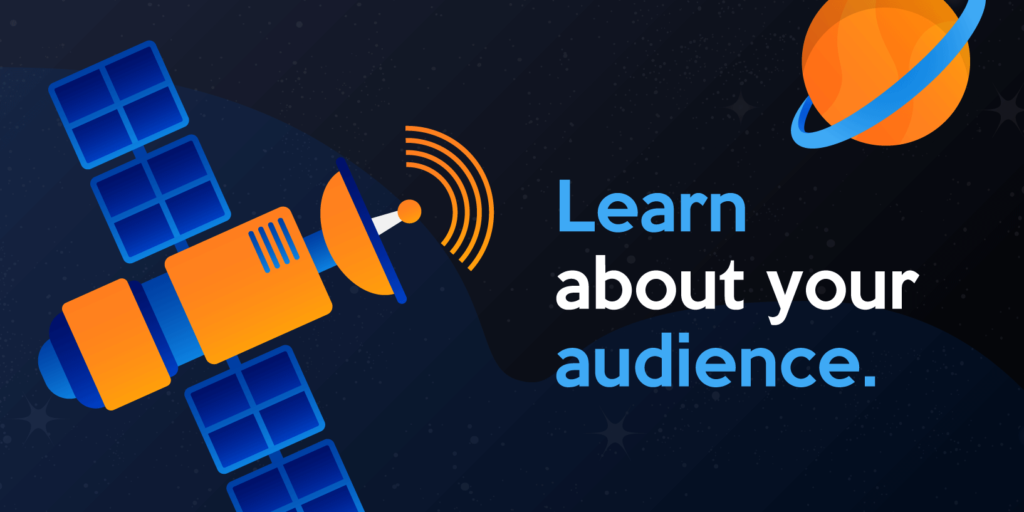 Learn About Your Audience or Attract a New One
Does your business have a secondary target audience? If not, they're out there, you just might not know who they are yet. Expanding your business across a variety of platforms can get you visibility, but if your content is too tailored or niche, you might be missing out.
Here's a scenario: You're selling outdoor jungle gyms for children to women in the 25-45 age range. They're the primary target users as they're typically the ones who do in-depth online research to find the product that best fits their family's needs. After running some digital marketing campaigns, you suddenly realize that you have a growing number of users that are fathers interested in backyard lawn care, landscaping, and DIY. How do you market your product to this new audience? Through relevant content like blog posts!
You can easily tailor blog posts to the needs of different target markets. Instead of redoing all the copy on the website to include text that also satisfies this other audience, you can share blog posts on social media platforms to direct meaningful traffic to your website.
Still not sure about starting a blog?
Blogs take effort. They need to be well researched, written, and SEO optimized. They aren't always easy to maintain either, especially if you have a large network of articles and posts among various websites. But in my honest, professional opinion, I highly recommend putting the time and effort into at least starting a blog that lives somewhere on your website.
Is this why Johnson and Richter has a blog now? Sort of. They hired a professional content writer, so they really did this to themselves. We're excited to share upcoming posts with Brookings and the surrounding community, and we hope to educate small and large businesses on creative marketing and strategy.
Interested in starting a blog, but not sure where to start? We provide a number of services including blog set up, writing, optimization, and content marketing strategy. Getting the process started is as easy as emailing Josh Johnson at josh@getjrcreative.com, or giving him a call at (605) 467-7473.